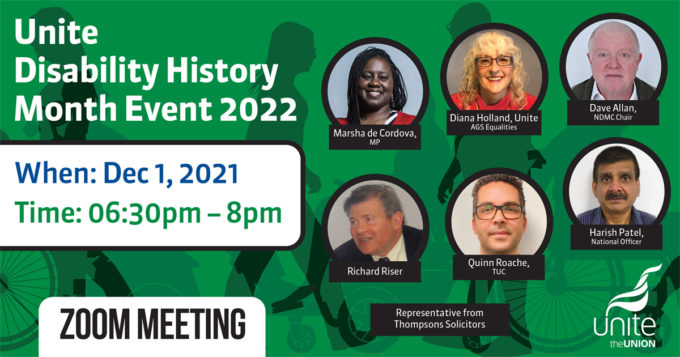 DISABILITY HISTORY MONTH EVENT on 1st December at 6.30pm.  This is an open invitation to all Unite reps/members, and not restricted to only disabled members. Grateful you promote it as widely as possible. The flyer attached is just for publicity; kindly USE the link below to register and encourage prospective participants to do so too.
Register in advance for this meeting:
https://unitetheunion-org.zoom.us/meeting/register/tJMucu6prjgjHN2pNoiaM9ibScs5q5HCLFCy
After registering, you will receive a confirmation email containing information about joining the meeting.