Left to right: Roger Preston, Philip Howells, James Rose, Matthew Scott, Kate Risdon, Siobhan Clough and Charlotte Bott. Photograph: Graeme Robertson for the Guardian
The BSO has gone a stage further, treating music-making by disabled musicians as one of its core activities. Resound's six musicians perform as a self-contained group, but also play as members of the larger orchestra. At the Prom they will perform as a chamber band, conducted by Rose, alongside the symphony orchestra in a new piece by BSO Resound composer-in-residence Alexander Campkin, and then join the orchestra and conductor Sian Edwards for the remainder of the programme, which includes music by Bernstein, Holst and Tchaikovsky.
"For the last four or five years we have been working hard, alongside other disabled-led organisations such as OpenUp Music, to make what we do more inclusive," says Lisa Tregale, head of BSO Participate. "The Arts Council's 'change makers' initiative came at exactly the right time." That initiative sought to identify black, minority ethnic and disabled artistic leaders for the future. The BSO got involved, found Rose – who was studying conducting on an informal basis with Edwards at the Royal Academy – and with him on board won support to create the Resound ensemble.
The key, says Tregale, is to treat them like any other musician in the orchestra. "They are now just part of the BSO ensemble offer. It's not about their disability, it's about the quality of their music-making. We know disabled musicians are under-represented in the orchestral sector and in the arts generally; we are highlighting that they have exactly the same to offer as non-disabled musicians. What we need to look at as music managers is the processes we use, so we don't put up barriers to exclude people because of their disability. It's society that disables them, not their condition."
"Access to professional work as a disabled musician is limited," says Kate Risdon, who is blind and plays the flute in the ensemble and makes her living teaching. "I've had to be quite self-made in many ways, because access to conventional orchestras is limited. They don't always think about the repertoire they're going to play before they rock up to the first rehearsal and hand out pieces of paper, and of course I need a bit of lead time to get the material transcribed into braille and then learn it. This ensemble has made it their business to ensure that access comes first."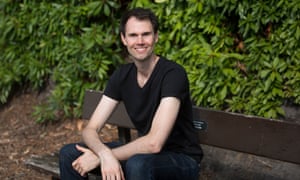 Philip Howells, the group's percussionist, has autism. Now 27, he graduated from the Trinity Laban conservatoire in London in 2015 and set out to get a job with an orchestra, but found auditions intimidating. "I did a couple, but they didn't go well," he says. He says autism actually helps his playing, but that orchestras are suspicious of taking on someone with the condition. "You have to fill in forms before you have an audition," says his mother Kaye, "and as soon as you put down that you have autism it puts you to one side."
"The audition at Resound had a very different atmosphere," says Howells. He played through a thunderstorm and had a fly buzzing around him – distractions that would normally faze him – but the informality and positive vibe got him through. "It just needs the orchestra to meet you a little bit and show understanding," says Kaye.
"Some adjustments will have to be made for this to work," says Resound's cellist Roger Preston, who has multiple myeloma, a debilitating bone-marrow cancer. "Sometimes they will be quite small; sometimes managements might have to make quite big ones. But our aim is simply to be treated as a professional ensemble who happen to be disabled. We want to be compared with other groups musically, not to have people say: 'It sounds OK but they're not the same.'"
The BSO is committed to carrying on with Resound after Arts Council England funding runs out this year. Tregale says launching the ensemble has been a revolution for the orchestra and there is no going back now. "By challenging our perceptions and making us do things differently, it has changed us culturally and shown us how to be truly inclusive."
https://www.theguardian.com/music/2018/aug/21/resound-ensemble-bso-disabled-musicians-proms-batons-not-barriers
https://www.facebook.com/BSOlive/videos/283486152262315/ – A film made by the BBC about BSO Resound that was shown during the Relaxed Prom on 27 August