Access: How far have we come? How far have we to go?
18th November 2020 7pm to 9pm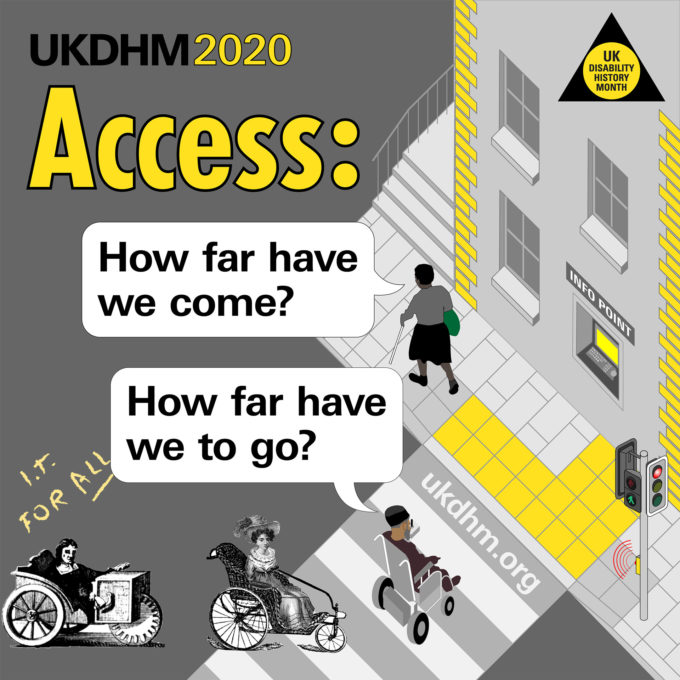 CONFIRMED SPEAKERS:
Micheline Mason Writer, Poet, Activist
Mik Scarlet Broadcaster and Journalist
Marsha De Cordova MP Shadow Minister Equalities
Richard Rieser Coordinator UKDHM
John McDonnell MP Patron UKDHM
Louise Regan NEU National Equality and Membership Officer
Doug Paulley Campaigner for Access
Tara Flood Campaigner Local Government and Access
Dr Armineh Soorenian Author 'ALLFIE Report on School Access Planning Duty'
Emma Dalmayne CEO of Autistic Inclusive Meets
William Vanderpuye Early Years Teacher
Jonathan Bryan (14) Author 'Eye Can Write'
** BSL INTERPRETER AND LIVE CAPTIONING AVAILABLE **
To register at Eventbrite……. we will send you the link to join. 1000 places available.
https://www.eventbrite.co.uk/e/launch-uk-disability-history-month-2020-tickets
Broadsheet for UKDHM 2020  https://ukdhm.org/ukdhm-2020-broadsheet/